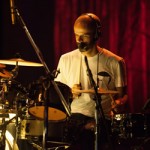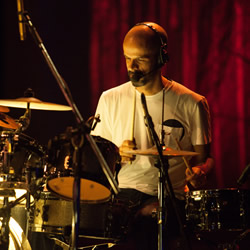 Cesinha
Cesinha
He was born in Salvador – Bahia. He studied at "Music and Arts School" of Universidade Federal da Bahia with professor Fernando Santos, since he was 10 years old. He began to play in night clubs and in "Electric Trios" with the age of 14.

He was hired as a  recording drummer at WR Studios at 16, here he has worked for 6 years on all kinds of recordings: Commercial Jingles, Vinhets, Albums, DVDs, etc.

At the age of 17 he began to tour with Luiz Caldas (national tours). At the age of 22 he joined Caetano Veloso's band, and then he moved to Rio de Janeiro.

He has also worked and toured with:
Kid Abelha (1990/ 91), Marina Lima (91/92),  Ivan Lins (  Awa- Yiô – 1993),  Marisa Monte  (  Cor-de-rosa e Carvão – 94/95 e Barulinho Bom – 96), Cássia Eller (  Veneno Antimonotonia – 97/98), Simone (99 /2000), again with Caetano Veloso (  Noites do Norte – 2001/2002), Ana Carolina ( Estampado de 2004 a 2006), Vanessa da Mata ( Sim , 2007 e 2008), Maria Gadú (2009 a 2014).  

He has recorded in more than 350 albums with the best Recording Artists in Brazil.